Dr. Steve D. Mobley Jr., assistant professor of higher education at the University of Alabama and expert on the LGBTQ+ experience in HBCUs.Historically, many HBCUs have had a conservative reputation that has led queer and transgender students to feel marginalized. Some of these students faced homophobic violence as evidenced by the beating of Gregory Love at Morehouse College on November 2, 2002.
But in the twenty years since that incident, HBCUs have come a long way to ensure students have the protections and supports they need to truly thrive on their campuses. As more and more bills restrict the rights of LGTBQ+ individuals are nominated by legislators across the country, HBCU leaders and LGTBQ+ scholars and activists are working to strengthen HBCUs and make it a safe haven for queer students, faculty, and staff of color.
"I have recently begun to argue that HBCUs have always been inherently queer spaces, because the etymology of 'queer' is 'different, defying the norm,'" said Dr. Steve D. Mobley Jr., assistant professor of higher education at the University of Alabama and an expert on the LGBTQ+ experience in HBCUs. "Educating black people was queer at one time – so HBCUs have always been queer."
When Mobley began thinking deeply about the intersection of homosexuality in HBCUs in 2011, he was an undergrad at Howard University, an HBCU in DC. He recalled that he told a classmate that HBCUs would never, in his lifetime, host an LGBTQ+ resource center. . Eleven years later, six HBCUs have active LGTBQ+ resource centers.
"Six seems low, but they've gone up so fast," Mobley said. "I'm also encouraged to see that even though they don't have centers, [other HBCUs] engage queer students in programming, attend college fairs for LGBTQ+ students, [and] have queer workgroups. Single-sex HBCUs have trans admissions policies. But there is a lot of work to do. »
Much of this work is carried out by the HBCU program of the Human Rights Campaign (HRC). Led by Howard PhD student Leslie Hall, HRC HBCU conducts skills training for queer students, faculty, administrators and allies, all for free. They have already engaged with HBCU Presidents at their National Leadership Summit and have worked with over 30 HBCUs.
One of the ways HRC HBCU hopes to support queer and transgender people in HBCUs is to empower them to share their stories more effectively with members of legislatures, an effort to personalize increasingly stigmatized experiences.
"With these terrible anti-trans bills increasing, we've increased our message around supporting transgender students," Hall said. "Ten years ago, you rarely heard of individual LGBTQ+ training on campus. Now we get calls all the time to provide training for student affairs positions and universities as a whole.
But it can be complicated for an institution to resist a law that further marginalizes queer and transgender students, especially public institutions that depend on the government for much of their funding.
"It's a delicate balance that these schools have to strike," Hall said. "But I have seen institutions reaffirm their commitment [to their LGBTQ+ students] on these campuses in the midst of these bad bills.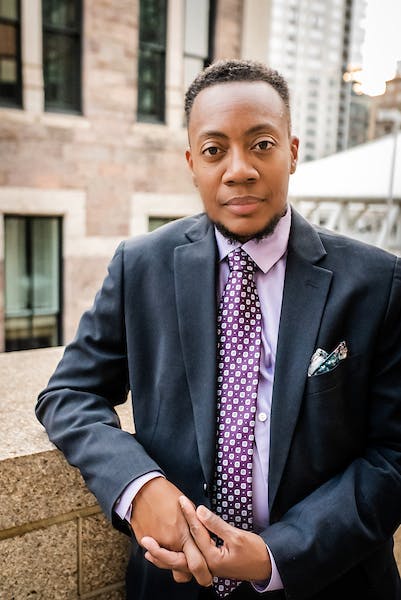 Dr. DL Stewart, Professor and Chair of the Department of Higher Education at Morgridge College of Education, University of Denver.
Having LGBTQ+ pride or cultural centers and student organizations on campus is an important step in the right direction, said Dr. DL Stewart, professor and head of the higher education department at the University's Morgridge College of Education. from Denver. But truly supporting queer and transgender students requires going beyond a few designated safe spaces on campus, said Stewart, who added that he believes institutions that use learning management systems should ensure that a student's preferred name and gender are the default, and that the information trips easily between classes or by transfer.
"To what extent are we really going to demonstrate as a society that trans lives matter, and within that, that Black, Indigenous, Latina, and Asian trans lives matter? asked Stewart. "What is it really like to live the credo, that 'Yes, I believe trans lives matter, the lives of queer and trans people of color matter.
According to Hall, this is a mission that HBCUs have been prepared for since their inception.
"When you look at the mission of the foundation [of] a lot of HBCUs — the mission of access, opportunity, and inclusion — those are some of the same principles we see in the LGBTQ+ rights movement," Hall said. "When we look at who is in lockdown, who do we see as historically left out of the conversation? Often, these people carry a double or triple marginalization. It's part of how we engage with HBCUs, really building on that idea, HBCUs were founded, really, as some of the best places for black LGBTQ+ students.
Liann Herder can be contacted at [email protected]