Bengaluru: A large number of Akhil Bharatiya Vidyarthi Parishad (ABVP) members besieged the residence of Karnataka Home Minister Araga Jnanendra on Saturday.
Condemning the "inaction" of the ruling BJP, ABVP agitators attempted to storm Jnanendra's residence in the Jayamahal area as they demanded his resignation.
The police had to charge with truncheons to disperse the demonstrators and arrest the ABVP members. The Minister of the Interior was not at the residence at the time of the demonstration and the police put in place reinforced security in the residence after the demonstration.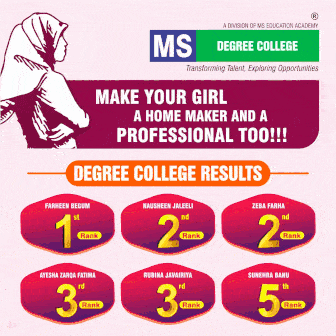 Reacting to the protest, Jnanendra said protesters had opened their eyes.
"The members of the ABVP who organized the demonstration demanded the prohibition of communal organizations like PFI, SFI. They tried to open my eyes and get my attention in this regard," he said.
"The ABVP protesters argue that without banning these organizations it is not possible to establish peace," he said.
Meanwhile, Chief Minister Basavaraj Bommai blamed DGP Praveen Sood and State Intelligence Chief B Dayanand for failing to get information on a flash protest outside the home minister's residence, it said. police sources.
He also questioned the police's lack of success in making breakthroughs in the investigation into the murder of the BJP activist, sources added.
Subscribe us on