Sarah Zahn knew she had found her dream job in 2008. Fresh out of college, she was looking for internship opportunities that intersected with community recreation, art, and education when she came across Madison School. & Community Recreation.
"You don't really see a vibrant fine arts program in a recreation setting," she said. "It's either school studios or private studios, so for me it was really cool to see this in a public recreation setting."
Now, 14 years later, Zahn oversees arts and enrichment programs for elementary-aged children along with some programs for middle school-aged youth.
She hosts year-round community classes associated with MSCR — which include visual art, music, dance, and STEM-focused ones — as well as the Art Cart, a summertime mobile art stronghold in the area. Madison which has existed for almost 50 years; Super Center Arts Camp, a summer fine arts day camp for elementary school students in Hoyt Park; and Fascination Station, a half-day summer camp focused on STEM activities.
Zahn, who grew up on the Upper Peninsula in Marquette, Michigan, went to Central Michigan University, where she earned an arts degree with a focus on community recreation. She interned at Madison in 2008, in the fine arts department of MSCR, and has been with the organization ever since, working in a variety of positions, including after-school programs and fitness programs until what she does in her current role as Arts and Youth Enrichment Specialist. in 2016.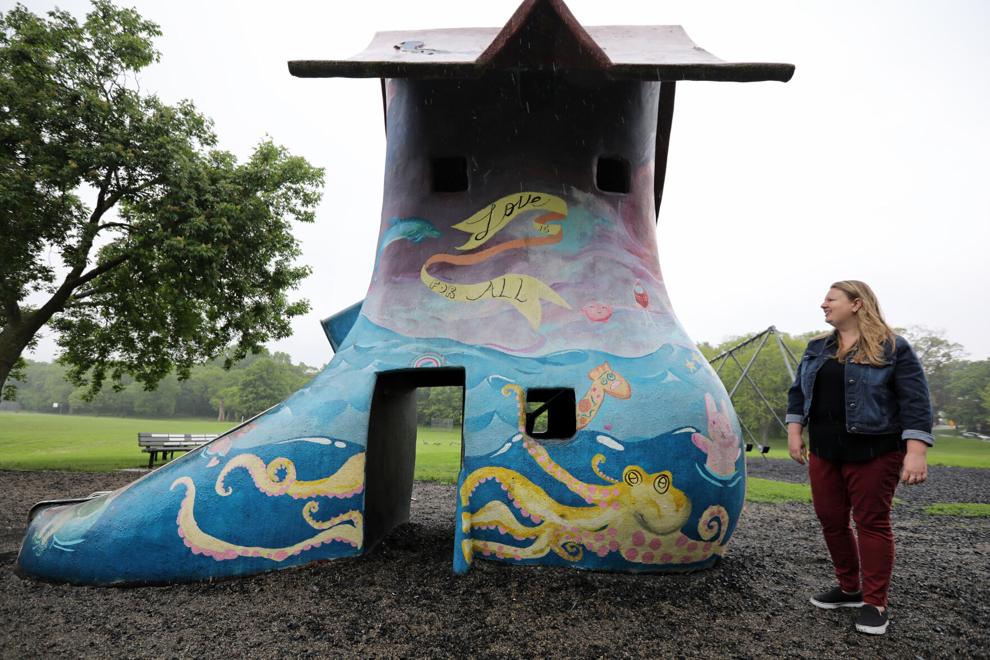 Can you say more about how this is your dream job?
I grew up dancing. I also played piano and percussion and sang in a choir. I went to sleep group camp, sleep choir camp. I did a state honor choir, all kinds of artistic stuff.
My mother is a fiber artist, so we have always done crafts. I've always enjoyed everything related to art — I grew up going to museums and concerts. To be able to combine my appreciation and love for the arts and offer them to the public in an accessible setting is truly awesome.
Often, because our fees are low and we have programs in different locations, some of those kids couldn't do dance or other arts without our programs, and that's really rewarding for me.
Can you tell us more about how your appreciation of the arts influenced your career goal?
I knew I wanted to work with children, and for a while I thought I wanted to be a psychologist. I spent time in one of MSCR's after-school programs and realized when I was there that I really enjoyed sparking new hobbies in kids.
To be able to give kids experiences that they wouldn't have otherwise, I really love doing that, especially in the arts because it was so important to me growing up and I think it gives kids a way to express that you don't necessarily have to learn in school. I think it is important to have this opportunity outside of school. I like being able to do that.
Do you have any "warm and fuzzy" moments in your time at work?
Here's one on the Art Cart: I was talking to a mom in Vilas Park, where we paint the shoe sculpture every summer, and she says, "Yeah, we come every summer from Texas." She grew up in Madison and she says, "I bring my daughter every year to paint the shoe," and she pointed to her dad, who was also in the park, and said her dad took her to paint the shoe. . every year as a child too. Three generations of this family have painted the shoe with the Art Cart.
The longevity of this program is really neat.
What summer programs should we expect this year?
This summer we have the camps, which are all full of waiting lists right now.
Art Cart kicks off June 13 and we'll be all over Madison. The schedule can be viewed on the MSCR website (mscr.org) and is available in our various MSCR buildings and library branches. For classes we have ukulele, art history, art activism, recycled art, painting and an introduction to tying flies for fishing. We also have preschool art classes.
We have dance classes and workshops this summer that will last a week. These are new and will be taught by a UW-Whitewater professor. We have Scottish Highland dance, preschool ballet, jazz, tap, pom poms, hip hop and creative movement.
You can find more information about these programs on the MSCR website.
What types of opportunities will be available on the Art Cart this summer?
We are really excited because we are returning to our traditional programming, free art in the park, instead of the art kits that we have set up to distribute to families over the past two summers due to the coronavirus pandemic. COVID-19. The kits were nice, but people really want to make art in the park with teachers and mess around in the park and not in the house. We are happy to come back.
We have a lot of different projects, and it varies depending on the weather, the park, and the crowd. One of our traditional projects is plaster-in-the-sand casting – which is super messy and super fun, the kids love it – on the beach on Friday mornings. Otherwise, the van is full of stuff, and we have a directory of projects and we choose as we go.
We also have a lot of exciting things coming in the fall – a lot of new music education opportunities that we're excited about. Keep an eye on the MSCR website for more on these in the coming months.